Finnish national core curriculum and extra languages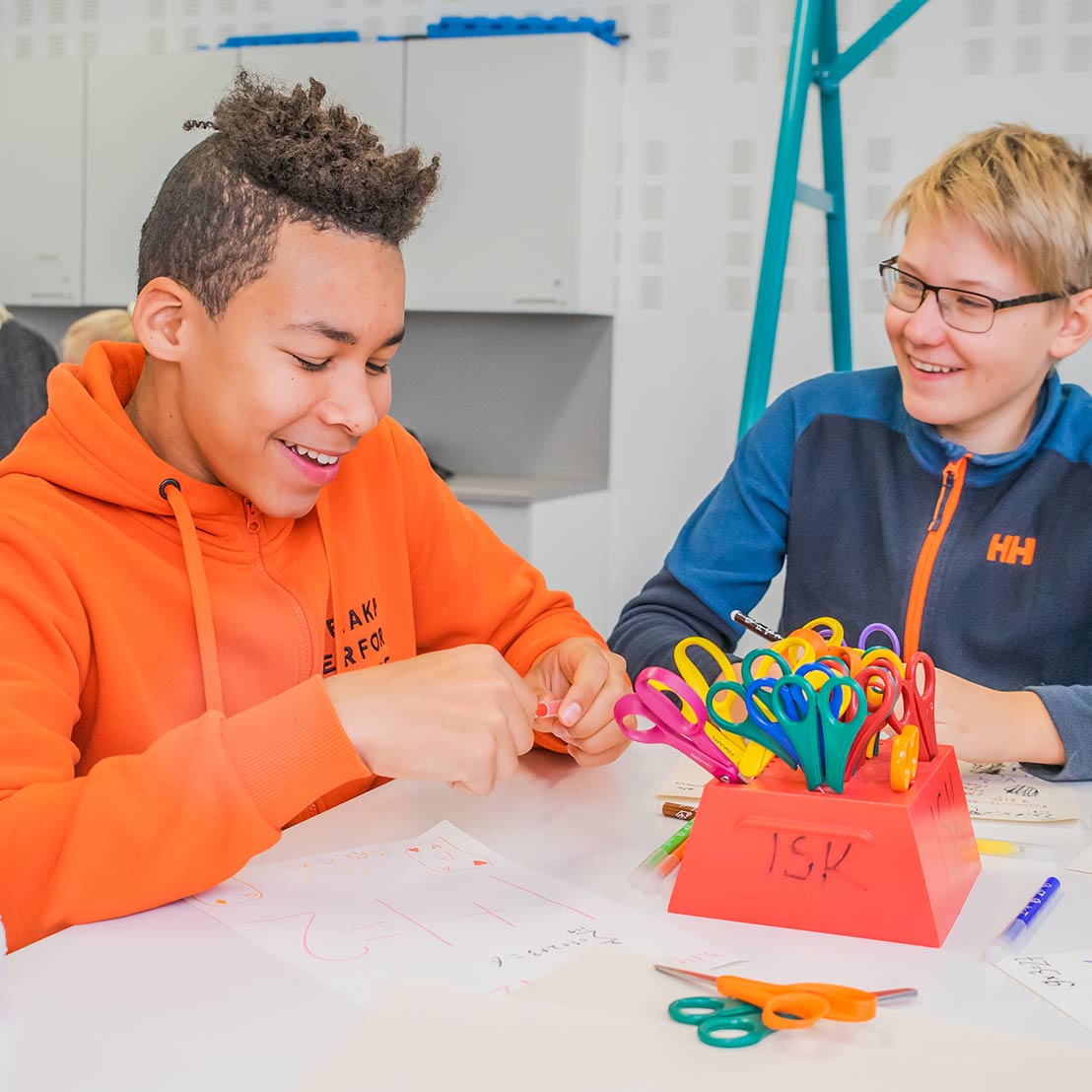 The basic education of the School of Eastern Finland includes grades 1 to 9. The main goal of basic education, is to support the pupils' growth and development and to provide them with the necessary knowledge and skills needed in life. The school complies with the Finnish national core curriculum, but languages are being taught 3 to 4 hours a week which is more than the other schools in town.
Russian language is taught on two levels , one as a mother tongue and the other as a foreign language. Our native speaking Personnel aim to ensure that the pupils have the opportunity to hear authentic Russian language. A bilingual learning environment supports the learning of the language and culture during the entire school day. Part of the subject contents are being taught in Russian, but the teaching language of the school is Finnish.
Language is learnt in practice
The School of Eastern Finland emphasises, besides knowledge, also functional learning, in learning the language and cultures. During basic education the pupils carry out study trips abroad and in Finland. They also participate in special bilingual theme days organised by the school. After completing the 9th grade the pupils have excellent capacities and capabilities for further studies.